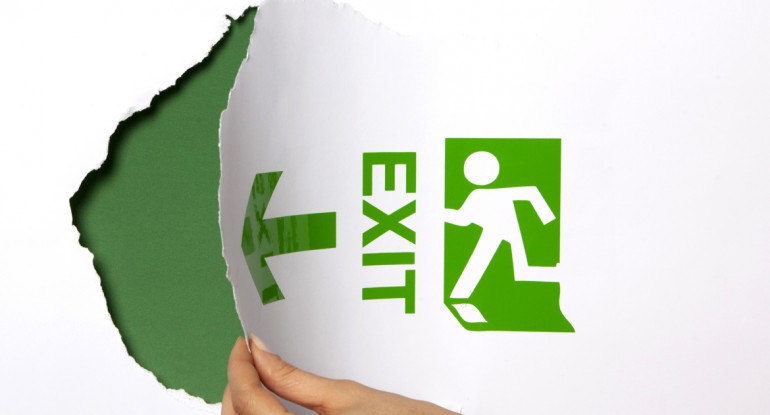 At a recent XPX event, Kevin Mulvaney, a faculty member at Babson College's Olin Graduate School of business, spoke on the topic of "Exit Strategies . . . what business owners are saying across the country!" Professor Mulvaney is a leading expert in mergers & acquisitions and in preparing a company for sale. For the last five years, Professor Mulvaney has conducted the Babson College-Middle-Market M&A Survey to define current trends in M&A and to forecast the conditions business owners and professionals will face going forward. In addition to his formal survey, Professor Mulvaney meets with hundreds of business owners around the country in connection with speaking engagements and his other work.
His comments on the current M&A environment, based on his survey and his discussions with business owners, included a number of useful insights:
Business owners recovering from the recent recession are very focused on growth strategies for their businesses. There appears to be a reluctance to consider selling the business, in favor of re-building, or catching up to where they think they would have been if not for the recession. However, the desire to grow often is acted on without a clear knowledge of what it really takes to move the company to the next level, including the time required and the additional risk that the owners will take on to finance that growth.
Business owners are reluctant to sell because of the low returns and volatility they see in the stock and bond markets, which would be the likely alternative investment locations for their assets. The general sentiment is that they have more control over their assets by keeping them invested in their own businesses, and can produce a higher ROI on those assets as well.
As a consequence of delaying business sales, the average age of business owners is going up. This creates more risk for those owners. This current business cycle will end – someday. Older business owners who have not sold their businesses when that happens will end up with much less to sell than they have now. And they won't have additional time left on the clock to wait out until the next recovery. On the topic of when this cycle will end, Professor Mulvaney believes that the loosening lending requirements of commercial lenders is a good sign that the current boom is past its high point. He couldn't predict how long we have left, just that we are past the high point.
There is increasing interest and activity in partial exits. This is great way for business owners to mitigate their risk – a form of asset diversification. In my experience, these partial exists are most easily accomplished by sales to insiders, as it is difficult to find an outsider who is willing to buy a minority stake in a privately-owned company.


Insight 2 argues in favor of staying put, but insight 4, which is essentially a diversification strategy, provides a great counter to insight 2. Overall, the conclusion is that the baby boomer business owner should hsi or her business sale from the back burner to at least the middle burner or all the way to the front burner.  It's never too early to start optimizing your business for sale, and Professor Mulvaney's comments reinforce that mantra. No strategy is not a strategy.